Boosted Water Supply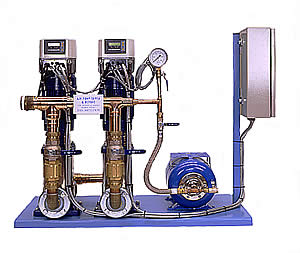 One of the most important services to any site, whether industrial or residential, is water, and accurate selection that considers all the factors involved, is critical. More stringent water regulations are now precluding direct connection to the mains water supply. The resulting need for holding tanks therefore kills the pressure previously afforded by the main and booster sets are required to restore the pressure required.
Whether the requirement is for single or multi-pump, constant or variable pressure or energy saving variable speed drives, AJH can help with assessing the most suitable equipment.